Heli-Fishing Herbert River Gorge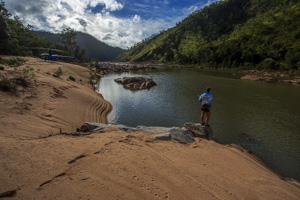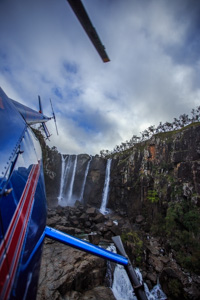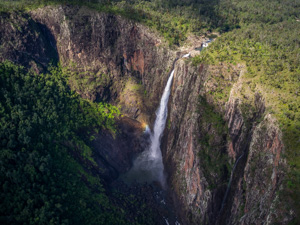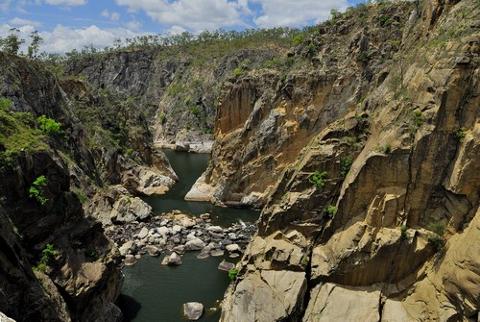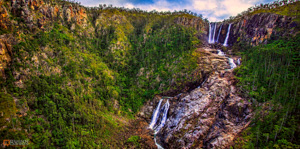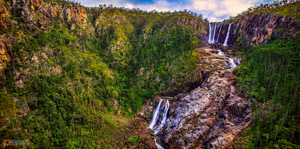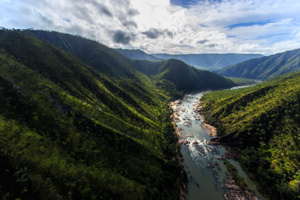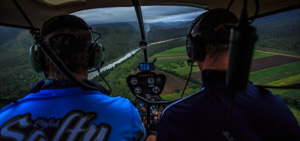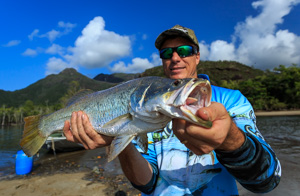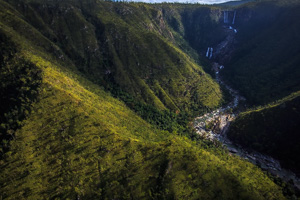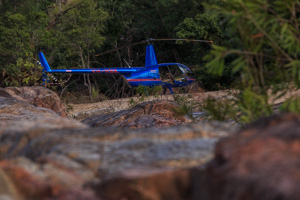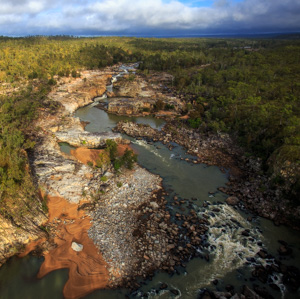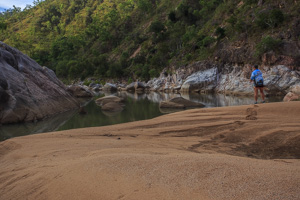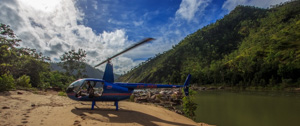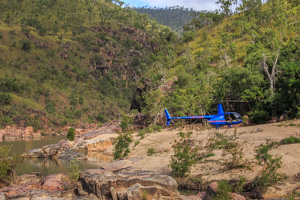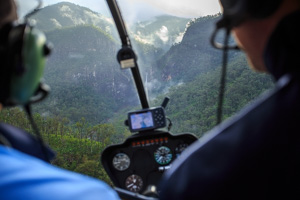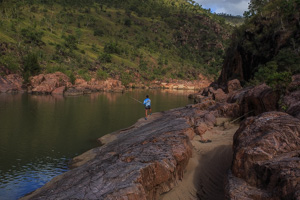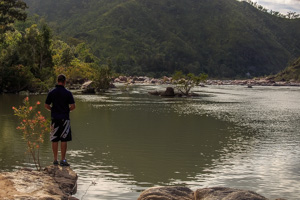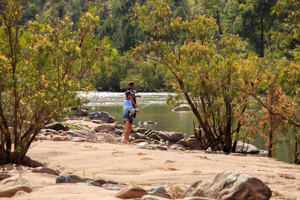 Duration: 1 Days
Location: Ingham, Queensland
Product code: HELI123
Welcome to Heli-fishing Herbert River Gorge
Hinchinbrook Adventures in partnership with Liddle's Air Service are the only company in Australia privileged to carry out these amazing tours in this National Park. We depart around 8.00 am and won't be back till late afternoon with around 6 hours of fishing time at up to 5 different locations depending on the fishing and your desire to move.
Hinchinbrook Adventures Heli-Fishing Tours operate in the pristine wilderness of the Herbert River Gorge, located in the Girringun
National Park. Once over the Girringun National Park you will arrive at some of Australia's most remote, fresh water fishing locations, targeting species such as Jungle Perch, Brim and Barramundi.
Herbert River Gorge and Girringun National Park
Girringun National Park is over 1500 square kilometres and encompasses a myriad of Australia's most spectacular waterfalls which includes Wallaman Falls – the longest single drop waterfall in Australia, Blenco Falls and Herbert River Falls. The locations are spectacular, but from the air the beauty and the views have to be seen to be believed.
All fishing equipment will be provided as well as a gourmet picnic lunch and refreshments. Tour guests need not bring a thing, except closed in shoes, sun safe clothing and a SENSE OF ADVENTURE!!
Inclusions
Helicopter transport from Ingham to up to 5 different fishing sites
Local fishing guide
High quality fishing gear
Light refrreshments
Gourmet pack lunch with locally sourced produce
Townsville transfers additional extra

Catch
Barramunndi
Sooty Grunter
Jungle Perch
Tarpon (Oxeye-herring)

Ingham Pickup
9am departure
3.30pm return (approximately)

Townsville Pickup (additional fee)
9.30am departure
4.00pm return (approximately)

Operational
April to November.
Start and end of fishing season depends on river heights and seasonal rainfall.

What to bring
Fly fishing gear (if desired)
Sun smart and tropical clothing
Alcoholic beverages on request.
Closed footwear that is suitable to walking along the river edge.


Weather
It's warm all year in the Hinchinbrook Region with a dry season May to November and wet December to April.
http://www.bom.gov.au/climate/averages/tables/cw_032078.shtml

About Hinchinbrook Adventures
We partner with Liddle's Air Service to run our heli-fishing tours.
Liddles is a family operation located in the Hinchinbrook Region with over 40 years experience in the aviation industry.

Weight Restrictions
Weight restrictions of 260 kgs combined apply for 3 persons.
Weight restrictions of 210 kgs combined apply for 2 persons.
Maximum individual person weight of 130 kgs.